About Me
Name: Susan
Location: Lawrenceville, Georgia, United States
I am a G*R*I*T*S, born and raised on St. Simons Island, Georgia. I've been married to Brad for 7 years. We live OTP in Gwinnett County with our 3 Rat Terriers. I teach school during the day, and knit at night.
*HUGS* TOTAL!
give sushpi more *HUGS*
Get hugs of your own
Links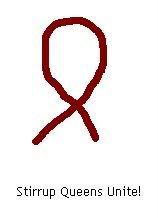 Knitty
Fuzzy Mabel
Vogue Knitting
Margaret's Yarns Down Under
All That Yarn
Interweave Knits
Knit Picks


Blogs I Read
Previous Posts


Purling Puppy Webring!
>>


<<
*.*
>>
RingSurf
Archives