It's Pre-Game Knitting!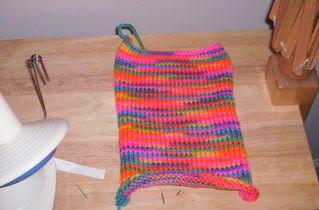 Here is the first Warm Up America square I completed for
Super Knit Sunday
. I used Red Heart Kids in Bikini. It's a little like knitting dishcloths, only with acrylic yarn. Since the yarn was so busy, I decided to do a straight stockinette.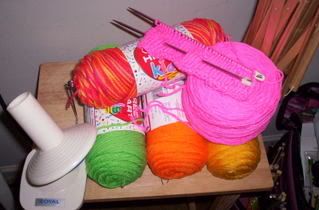 These are the other colors of Red Heart that I got for squares. I think I may be a little ambitious. I got Red Heart Kids in Lime, Orange, Yellow, Pink, and Happy. I'm doing the solid colors in some type of pattern. I'm doing a small gingham with the pink. I'm just kind of playing a little with the solid colors.
There are a couple of other variegated Red Heart Kids that I may end up getting, too. I'll try to make at least one strip of seven squares.